Posts:

2,371 (0.523 per day)

Personal Text:

Music is made out of 2 words: Love and passion.

Respect:

58

Gender:

Male

Age:

28

Location:

Egypt
Date Registered:

August 25, 2009, 08:38:49 pm

Local Time:

January 25, 2022, 09:05:49 am

Last Active:

February 09, 2021, 06:21:32 am
Signature:
'Intelligence plus character - that is the goal of true education.' - Dr. Martin Luther King
Ryan, Jeremy, Jake, Jose, Kevin, Oscar, Wouter, Marcio, Andy, Alex, Alex[Kumkwat], Luke, Avery, Kyle, Mazen, Omar, Connor, Tyren, Amanda, Stephani, Maxi, Aaron, Jeremy(ramp), Sean, Ramón, Kevin(tom), Dylan, Ross, Bill, Maarten, RATMAN, COLESHOT, RYAN1, I HAZ BACKUP, White Angel, ALL OF YOU ROCK THE WORLD AND MAKE ME FEEL ALIVE. Mo is what makes me feel.
My Skype username = Private! Get away

WSB trailer-
http://www.youtube.com/watch?v=Hv84zmlFjQs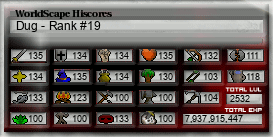 ┌∩┐(●_●)┌∩┐
To all you nice pop song haters..